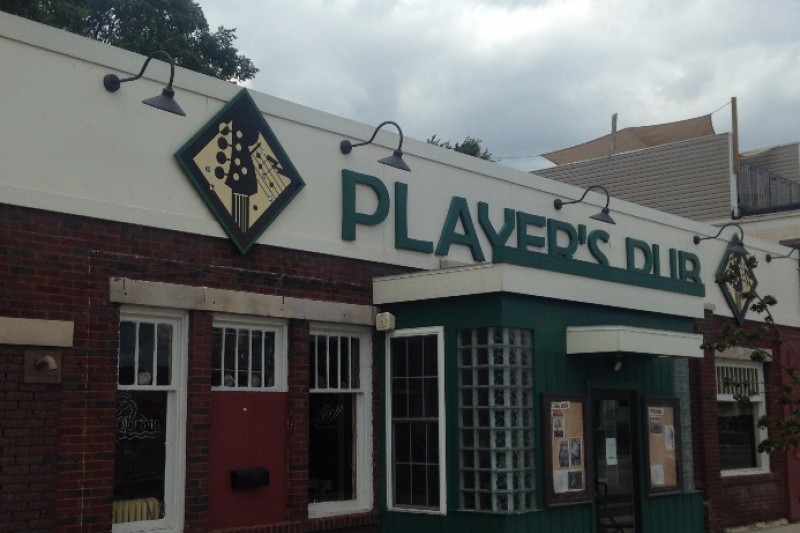 Last week an outcry went through Bloomington's music community. Players Pub, one or the few all ages venues and home for many local and touring artists over the last decade, had posted a sign that it was closed due to financial problems. Since many had bookings and hadn't been cancelled yet, of course there were a lot of questions. Many also immediately offered help in form of a benefit concert. Owner Joe Estivill opened the doors back up the next night for the Blues Jam to a jamming house! He got up on stage and explained the current hardship and asked everyone to consider contributing via a Gofundme Campain and buying gift certificates for the Pub. The community affected and involved with this venue seems large enough that with small contributions by everyone the issues could be solved – nevertheless I'm puzzled by the sluggish reaction, hear are some thoughts to ponder.
I've led three crowdfunding campaigns over the past year for two recording and a cultural exchange project. As I discussed in previous blogs, crowdfunding has become an essential tool to connect projects with their customers and facilitate the realization of good ideas and projects. In fact, a recent study by the University of Pennsylvania documented the economic impact of the most popular platform Kickstarter with an estimated 8.800 new companies that have gotten their start through Kickstarter. About 20% of projects become sustainable companies creating new jobs. Every contributed dollar multiplies in value 2.5 times for the creator and an estimated $5.3 billion in economic impact have been created through those projects.  In addition project creators reported:
37% said that their Kickstarter project helped them advance their careers. 
21% reported receiving an increase in annual earnings after running a successful project.
19% said they found a new job opportunity as a result of their Kickstarter project.
7% said their project helped them successfully switch careers.
The complete findings can be downloaded here. While this sounds like a great new way of financing projects, it's also a very challenging process for the creator. Usually the support community is gathered through personal outreach with recommended social media posts three times a day and surrounding activities. And most of the outreach needs to be directly from the creator and not other team members in order to be most effective. That's a lot of pressure on the creator who rather should focus on his work  than having to think continuously about strategies further with the campaign – a process quite draining on the creative juices.
In any case, back to rescuing Player's Pub which is a venue that fills a crucial void in the Bloomington community – it's all ages, it's stylistically very eclectic, it's downtown and close to the B-line Trail, it's very affordable, it has liquor license and good food menu, it presents music seven nights a week mostly by local talents with various open mic opportunities. Initially, the venue was opened in 2007 by Greg Hill who suddenly passed away in 2011 at the age of 56. Joe Estivill decided to take on the challenge and lead the Player's Pub as it had become such a beloved Bloomington institution. He improved the menu, got the all ages permission, and with rearranging of programming managed to move the venue towards growth. It seems though that for unknown reasons revenues over the past two months were down $7,000 each, a loss that a father of two small children in the entertainment business can't make up. Hence he decided to push the brakes and close, but is now willing to keep going pending community support through the crowdfunding campaign and gift certificates.
In my mind, it seemed such a straight-forward strategy – if the community comes together with small contributions each as well as showing support by attending the shows, coming for dinner, spreading the word – it would be easy to stabilize the financial situation and make sure the venue will prosper. I immediately sent in my contributions to the campaign from England and posted the link in all my networks. But somehow the support seems to be coming in pretty sluggish – in four days only 28 people contributed with a total of $ 2,515 towards a $55,000 goal. Also the reposting of the campaign is very slow – I would think that every musician and costumer far and wide would share it with all their networks. Hence I'll put out some thoughts and am hoping on some feedback – it's a very interesting situation! Here it goes:
The local musicians seemed to immediately gravitate towards organizing a benefit concert. But when the pub reopened and the campaigns were announced very few were willing to put in a contribution and sharing was also minimal. My speculation here is that many are so focused on being on stage that they jump on the opportunity to showcase themselves in the spotlight while getting others to actually contribute the money and in the process gathering more fans for themselves. Of course, most musicians live under extreme economic constraints so actually contributing money is difficult, but they usually have large networks and sharing would be effective and even contributing a very small amount would indicate their support and dedication. What is the hurdle if they really are as passionate as they initially indicated about saving the venue?
From the comments that are posted on the website and campaign it seems that people are a bit suspicious about future sustainability of the venue. Once financial constraints are revealed the value immediately goes down and in their minds, many already find alternative venues rather than becoming part of a rescue team. Psychologically asking for help seems to cause a diminished value effect – is that a correct assumption? In any case, the question about future sustainability is absolutely justified. If a lack of customers is a continued problem then a one-time financial infusion will not solve it. Rather new strategies are needed for increasing audiences and spending. But according to the owner – the venue did experience growth over the past years, only the last two months seemed to have an unexplained loss in revenue. Is it the uncertainty of the political situation, another economic struggle, new development plans in the vicinity, programming issues?
Crowdfunding got very popular quickly but seems to be heading towards a downward spiral. People are getting tired of being asked to contribute and help before the final product is clear. Also the amount of requests that come in on a daily basis are overwhelming. It makes it difficult to decide what to support and what not. Traditionally those quality filters were entertainment companies that scouted and evaluated artists and venues and then offered the best from their perspective. Without these filters in place it becomes an overwhelming task to decide on the most worthwhile projects to support with the result of withdrawal of audiences and sponsors.
The initiative seems to lack a bit of enthusiasm from the pub owners themselves. Of course it could be also humility – it's very hard to admit problems and ask for help – but if the situation really is that dire and if there is strong investment in keeping the pub going, shouldn't the outreach be more enthusiastic, open, modeling the dedication to this important institution? Yes, it's unfortunate that we respond to strong expression, showmanship, demonstration of power (a very bad example being played out right now during the presidential campaigns) – but still the suspicion lingers in all of us who would like to support – if giving up is as easy as putting a sign out, will this be a repeating pattern?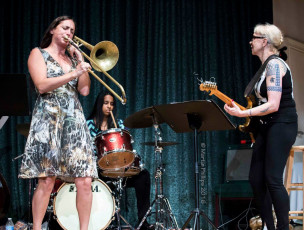 In any case, I'm VERY passionate about the need of keeping this venue a Bloomington institution and about the need of a community to unite in favor of a cultural investor who has dedicated his well-being and career to the common good. I'm also a believer in the power of crowdfunding not just for alternative financing models but also as a way of building communities. After all – I'm running crowdfunding campaign #4 at the moment in support of the second recording project of The Whole World in Her Hands – have a look at the fun perks. So I would love to get feedback on my thoughts above and also encourage everyone to find a way to support – by spreading the word, the campaign link, coming to shows, coming to dinner, getting a gift certificate, or just in general finding a cause that  you passionately support. Everyone will benefit!