It's the first of December and I just got to open the first door of the advent calendar I brought back from Vienna with tasty Lindt chocolate bites – this is going to be a very special season this year! Well, the chocolates are definitely a plus but my season started with two magical events that are the fabric of fairy tales – tears and laughter and dreams come true. The power of music especially during the holiday season is magical – let me explain.
This Fall, I taught a new installment of my community course "Indiana Jazz: History, People, and Places" through Ivy Tech Lifelong Learning. Our last class was about the music of Hoagy Carmichael and Cole Porter – two of the most prominent Indiana songwriters – and Cole Porter's gift of writing music and words together. Especially the song "Every Time We Say Good-bye" has the important line "but how strange the change from major to minor" with the harmonies changing from a major to a minor chord thus expressing the often unexpected turns of life.
is a performance by Ella!
I shared with the participants that we recently performed this song at the memorial services for a very dear friend who had unexpectedly passed away. As we moved down to the restaurant for the live music segment of the class there was one other table of guests and one of them happened to be the widow of this special friend. Our final goodbye for the class was a performance of Cole Porter's "Every Time We Say Good-bye" – words could never express the bond and the emotions created by music at this special moment.
Just a few days earlier I led a benefit event for one of Bloomington's talented artists, Joel Washington, to help him pursue a dream and travel to London with his art to the Parallax Art Fair on a special invitation. My previous blog explained the power of community – well, here is the happy ending: we raised about $1,000 alone at the event and one of the IU officials happened to come and got inspired to facilitate the rest of the needed funds for Joel. In addition, another donor shared airline miles to have a second person accompany and help with logistics – dreams do come true!
On Thursday, I will lead my Peace on Earth concert for the Jazz Fables series at Bear's Place – a somewhat annual tradition by now based on my 2008 release. The tunes, stories, sing-alongs especially during an incredibly busy time of the year as we finish semesters and grading and hurry to buy presents, send cards, prepare gatherings seem to be a welcome break helping to focus back on the meaning of the season. This year we'll add a toy drive – I'm hoping I'll have another magical story to tell like the two above! Music helps us communicate on an emotional level far beyond words  – by listening and participating. Especially in these times where w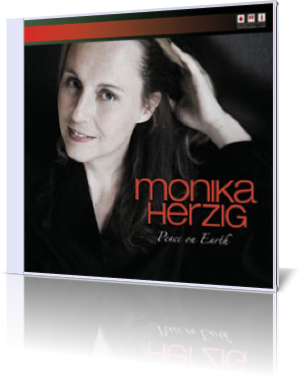 e face so many issues that cause distance, gather with family and friends, sing together, dance together, share your favorite seasonal music and create unforgettable memories!
Happy Holidays – one of my favorites: Ode To A New Year, enjoy
Monika