Yes – I am a Gemini, born on June 12, the same day as Chick Corea, Geri Allen, Marcus Belgrave (RIP) and under the same sign as many creative minds. In fact, so many of my friends share this sign that we started an annual Gemini Party with jam session.  It'll be June 7 this year at our house – just send me an email at mherzig at indiana dot edu if you'd like to come and I'll send you direction.  Everyone is invited – Gemini or not, we'll start around 6 and go until we had enough.
Here is a Gemini in a nutshell: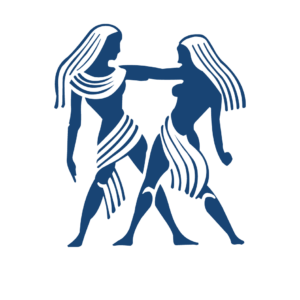 Gemini people are many sided. They are brimming with energy and vitality, they are clever with words. They are intelligent and very adaptable to every situation and every person. Gemini are curious and always want to know what's going on in the world around them. They are not one to sit back and watch the world go by, they want to be involved. This can sometimes make Gemini nosy, they do not mind their own business! This is because they really enjoy communicating, more so then most other astrology signs, they are the ultimate social butterfly. Gemini can talk and talk, but they have interesting things to say, their talk is not mindless babble. They have interesting opinions and thoughts on things and are not afraid to speak their mind. They are always in the know and are the one to see for the latest juicy gossip. Lacking perseverance, Gemini easily goes off topic to explore another thought or idea. Gemini are superficial, they will form opinions on matter without diving into them and exploring them fully. This can lead them into thinking they know everything, which they usually do but their mind is too busy to be concerned with fine details. Routine and boredom are Gemini's biggest fears. Gemini would rather be naive then know the depressing truth, they do not want anything putting a damper on their freedom or positive energy. 
Below are some great Gemini musicians – including Miles Davis! Here is my piano tribute to Miles with a mesh-up of Back Home in Indiana and Donna  – click and enjoy.
May 21 Fats Waller
May 22 Sun Ra
May 23 Artie Shaw
May 24 Charles Earland, Archie Shepp
May 25 Wallace Roney, Reut Regev
May 26 Miles Davis, Lew Tabackin
May 27Dee Dee BridgewaterRamsey LewisNiels-Henning Orsted-PedersenGonzalo RubalcabaRussel Blake
May 28 T Bone Walker
May 29 Kenny WashingtonSean JonesEugene Wright, Jamie Baum
May 30 Benny GoodmanDave McKennaFrank Trumbauer
May 31 Christian McBrideLouis HayesRed Holloway
June 4 Anthony BraxtonPaquito D'RiveraOliver Nelson
June 5 Kenny GSpecs PowellKurt EdelhagenJohn FumoPeter ErskinePete JollyMisha MengelbergJerry GonzalezHugh Marsh
June 6 Monty Alexander, Grant Green, Al Grey
June 7 Tal Farlow, Royce Campbell
June 8 Billie Pierce
June 9 Cole Porter, Kenny Barron, Wayman Tisdale, Janiece Jaffe
June 10 Charnett Moffett, Carolyn Dutton
June 11 Shelly Manne, Bernard Purdie, Blair Clark
June 12 Chick Corea, Marcus Belgrave, Geri Allen, Monika Herzig, Chuck Flowers
June 13 Doc Cheatham
June 14 Kenny Drew jr, Marcus Miller
June 15 Jaki Byard, Erroll Garner
June 16 Lucky Thompson, Gregory Hutchinson
June 19 Billy Drummond
June 20 Eric Dolphy